För välmående av din hästs rygg arbetar Equi Team med kvalitetsvaror med specialdesign i naturligt och hållbart material. Genom att materialet andas och designen följer hästens rygg uppnår vi bästa komfort. Har din häst någon form av ryggproblem så som värmeutslag, muskel- och hudproblem kan dessa vara en del av lösningen.
Beställ din egen sadelpad hos Equi Team här.
Produkter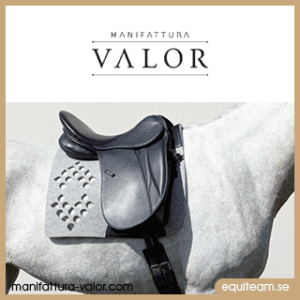 SELECTED
EQUESTRIAN
SPORT
GOODS,
MADE OF
NATURAL & SUSTAINABLE
MATERIALS
Our pads are made from 100% pure virgin wool from the Italian Alps. Manifattura VALOR regulate body temperature, are hydrophilic, draw moisture away from skin, are resistant to static electricity and naturally regulate smell.
SADDLE PADS:

STERZING
Availability: all colours, all shapes
---

WOLKENSTEIN
Availability: all colours, all shapes
---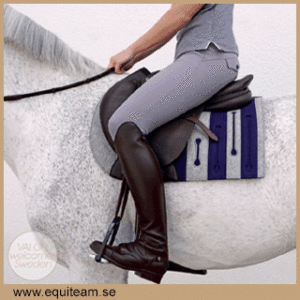 ANDRIAN
Availability: all colours, all shapes